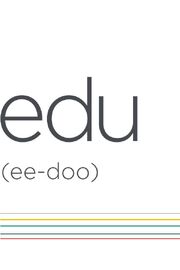 edu, pronounced ee-doo, is the first solo/side project of Andrew Horowitz since Tally Hall's success took off. Andrew wanted this music to remain intimate, in both melody and idea.
As for the name of the project, Andrew explains on the project's Facebook page: "my family calls me edu (ee-doo). from my understanding, edu is how i pronounced andrew as an infant. my music, like my nickname, is personal. and so, gather close and welcome."
edu was first introduced to by the public on November 23rd, 2011.
In March 2012, Andrew released a collection of nine songs on a cassette called sketches. On December 17th 2012, the songs were also made available digitally through Bandcamp.
Andrew played shows under the edu name around New York City throughout 2012 and 2013, including a residency at Pete's Candy Store and an opening spot for Tommy Siegel of Jukebox the Ghost.
An additional edu track called Tomorrow and Today, originally written for Good & Evil, was released through Italian music blog OndaRock in 2012.
External links
Edit